One of my go-to places for books, CDs, Videos, etc. is
Library and Educational Services
(LES). I don't remember who first told me about this awesome resource for churches, schools, AND HOMESCHOOLERS, but I am forever grateful to them! This is where I've gotten Childhood of Famous American biographies, a set of animal stories that are currently one of Little Bit's favorites, some of our Jonathan Park CDs, Sisters in Time books, and tons of other things!
When I saw LES on the list of review items this year, I was excited, but also abit confused . . . how does one review a company with such a wide variety of products (seriously, if you're a homeschooler, register (it's free) and go poke around!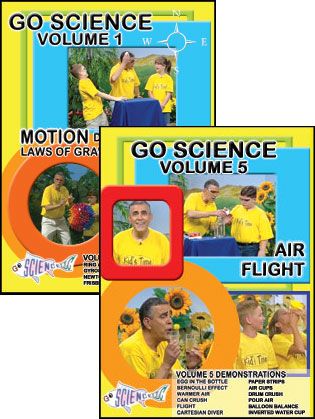 So then it was time for the review, and to my absolute delight, the product that LES chose to have us review were Ben Roy's
Go Science
videos! My girls LOVE Ben Roy! They had seen them on a Christian kids tv show, and then last summer he came to our church campmeeting and did the evening meetings all week for the kids. They LOVED it!! So we were all excited to find out we got to review 2 of his videos. We chose Volume 3 - Magnetism, Electricity, Engineering and Design, and Volume 4 - Chemistry, States of Matter, and Life Sciences.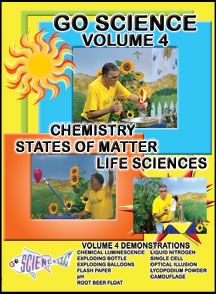 These videos are just like the episodes we've seen on TV. Each video has a bunch (the total 6 DVD series includes 67 lessons, the exact number per DVD varies) of short lessons. In each one, Ben Roy has some of the children in the "audience" help him with an experiment and then uses that experiment as an "object lesson" to teach the children something about God.
This would be great to use on busy days. In just a few minutes, your family can watch one lesson, and have a quick Bible AND Science lesson. I can also see this being used in a children's class at church too. I know when Sassy and MiniMe were in the 4-10 age class (yes, they're only 9, but they're helping out in the 0-4 class now), they often had a nature nugget, either someone coming in, or a video. I could see these being used that way.
What I love: I love that they're quick, I love that they teach about God AND Science. I love how impressive some of the experiments are, there's alot of "wow value" in most of these lessons.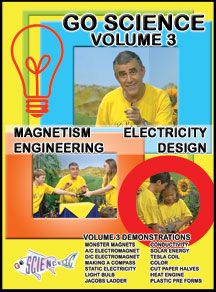 The one thing that my children mentioned, that they wished was different, was that Ben Roy doesn't explain the science behind the experiment. They want to know HOW it worked. So, from a "science curriculum" standpoint, for sure, including more of the science behind things would be nice. Perhaps it could be included in an included e-book or something to keep the actual video segments short and not detract from the object lesson aspect of it.
Because these videos are available from LES, the prices are AMAZING!! As you can see
here
, each DVD has a list price of $14.95, but if you order them from LES, they are $8.97 each! For an even better deal, you can purchase all 6 DVDs together for $47.95, that's only $7.99 per DVD! And while you're ordering, from LES, be sure to poke around the site. They have Adventures in Odyssey, Jonathan Park, Your Story Hour, American Girl, and tons more, all at wholesale prices!
To see what other members of the TOS Crew thought of these videos, read their reviews,
here
.

Disclaimer: I received the above mentioned product in exchange for writing an honest review. No other compensation was received and all opinions are those of myself or my children, as stated.