I love the idea of magazines, and I personally enjoy reading them. When they come, I put them somewhere like the car where I can leaf through them when I have a few minutes here or there. But when the girls were younger we had magazine subscriptions a few time and it seemed like reading the magazines to the girls just didn't work well. I kept the magazines we got, and have some in the car that the girls read now, but I'd pretty much written off our family as "not very into magazines". Even so I was happy to get a chance to look at
Creation Illustrated
, I've seen advertisements for it many times and been tempted . . .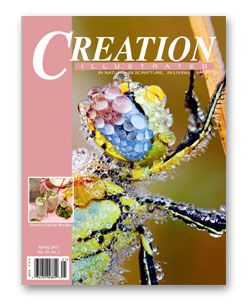 Instead of giving us a regular subscription, which would, obviously, mean we only got to see one magazine during the review period,
Creation Illustrated
chose to send an entire year's worth of magazines (4 magazines: Summer 2011, Fall 2011, Winter 2012 and Spring 2012) in one bundle so we could see them all. They came and I opened the package and started leafing through the first one. I hadn't really decided whether I'd try to find specific things to read to the girls or how I'd incorporate them into our homeschool, but as I was reading through them to get a feel for them, Sassy found one laying on the bathroom counter, and started reading it herself. She came downstairs all excited about it, and telling me all about the animals she was reading about and really excited about it!! That, of course, got MiniMe excited too, and thankfully where they normally would end up fighting over the magazine, I could pull out the stack and say "look, there are 3 more, you can each choose one!"
A little bit later it was strangely quiet in my house, and I looked out on the porch and found this (the white doll blanket on MiniMe's lap is hiding the kitten she's holding, I guess she thought it was cold or needed darkness for it's nap or something) . . .
Can't get a much better endorsement than that can you? :)
So, what IS
Creation Illustrated
? It's a quarterly magazine, published as a private, non-denominational ministry dedicated to sharing Biblical truth through God's creation. You can read the interesting story of how the magazine was started,
here
.
The first thing that struck me when I got this magazine was how BEAUTIFUL it is!!! Pictures really just don't do it justice. The paper is thick and glossy and it just feels "rich"! I love it!!! Each magazine is divided into 3 sections: ". . . In Nature", ". . . In Scripture", and ". . . In Living". This magazine is a good mixture of informational, but interesting, nature articles, fun stories (after reading the first magazine, Sassy handed it to me and said "You have GOT to read the story about the bunny!"), and, much to my daughters' delight, recipes!! We enjoyed "Mint to be Green Smoothie" for breakfast last week, thanks to these magazines, YUM!!! And of special interest to homeschoolers, there's an "Instructional Guide" near the back. This gives you the option of using comprehension questions, some recommende reading, and activity suggestions to teach your children with this magazine!
What did we do? Well, as I mentioned, I happened to leave it laying around and that's all it took! Since they are loving reading these magazines, I'm more than happy to let them enjoy them fully, and in their own way! I'm happy to help them out by getting the ingredients they need to try recipes, and listening as they excitedly tell me the new things they've learned, to me, THAT is what learning is all about and I'm thrilled to have a great, creation-based, Christian, resources to turn them loose with. As I mentioned above, if you prefer a more structured approach, this magazine makes that easy with the Instructional Guide.
My girls are loving these magazines! I haven't had much chance to read them because the girls keep carrying them off. When I asked them what I should tell other homeschoolers, they said "tell them to buy them!! They're wonderful" Both girls mentioned the recipes, and articles/stories. And perhaps the most telling thing, within about a day of having these, they decided to pool their money and buy their own subscription, I'd say that pretty clearly shows how much they like these magazines!
You can order a 1 year subscription (4 issues) for $19.95. If you're not sure, you can order a free issue
here
. And, if you're sure you want to order, still, go to
this page
, and click on the "Pay Now" link, to get $5 off your subscription price.
You can read what other members of the Crew thought
here
.
Disclaimer: As a member of the Schoolhouse Review Crew, I received the above mentioned product in exchange for writing an honest review. No other compensation was received and all opinions are those of myself or my children, as stated.