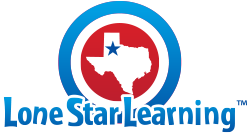 We're not real big on flashcards around here . . . they generally don't mesh well with our real-life approach to learning. But when we had the opportunity to review
Lone Star Learning
's
Get the Picture Vocabulary Cards
, I was intrigued . . . These aren't your average flashcards! These cards use unique pictures integrated into the word, to help the child understand and remember what the word means. That sounds kinda cool!!!!
We were given the choice of reviewing the math, science or Latin/Greek cards, and I chose the
Science Vocabulary Pictures, Set 1
. There was a mix-up of somesort, and the vendor ended up sending us the
Target Vocabulary Pictures, Set 1
(Math) instead. When the mix-up was discovered, Lone Star Learning generously let us keep the math cards AND sent us the science cards, so we got to review both!! Woo-hoo!!!
As you can see from the pictures, these are fun! The pictures do a great job of defining the work. And if you need some extra help, each set comes with a single card that gives brief definitions of all the words too.
My plan for these cards, was to introduce one card, per day, talk about it, then hang it on the wall in the school room so the kids could be reminded, often, of these new vocabulary words. When I found out we were getting both sets, I figured we'd do one card from each set, per day. But that plan went out the window the first day. Why? Because my kids were NOT ok with just seeing ONE card!!! We ended up flipping through anywhere from 5-20 cards per day, depending how much time we had, and how often we hit a word that was completely new to them, and needed more in-depth explaining.
The other monkey-wrench in my plan, was the fact that our school room is still functioning, primarily as a guest room right now. We recently moved, and my parents have been coming up most weeks to help with some renovations that needed to be done asap. So, most of our school is happening in the living room or the girls' bedroom, or wherever we can carve out some space in the school room (in addition to the blow-up bed, and my parents' suitcase, etc. taking up space, all of that makes it hard to unpack/sort/organize, all the craft supplies and such, so those are mostly just in bins stacked in the room for now. I ended up deciding that the girls would see the cards more if I hung them in their bedroom, instead of the school room.
As you can see, the cards are different sizes. The larger ones are the science ones. The website gives a choice between 2 sizes for the math ones, so I'm guessing these are the smaller math ones. It made it nice, having 2 sets we were using at the same time, to have different sizes, kept me from getting them mixed up LOL.
I was surprised at how . . . easy, the science cards were. There were only a handful that weren't words the girls were at least relatively familiar with. I don't think they are especially advanced in science for their age either, but maybe? I'm actually toying with the idea of starting to use the science cards with Little Bit, now, or in the near future. She's been looking at the ones on the wall and asks me about some of them, but I didn't bother to hang the really simple ones (like the seasons), since I was thinking in terms of the big girls, I may switch out some that we have up, and put some of the simple ones in and see if she notices and learns from them :)
Because of this, I am soo thankful that we got the math cards too. They seemed like a better fit as far as academic level. There were many terms the girls aren't familiar with. Some, I skipped over for now. Quite frankly, I have no desire to dig back into my brain and remember geometry well enough to explain all the geometry terms right now. I'm going to keep them handy and as we DO learn about topics, hang up the cards that go along with those concepts.
The cards that we used the most, actually never made it onto the wall. Those would be mean, median and mode. I remember struggling SO much with keeping those terms straight when I was in elementary school, I wish I'd had cards like this to help me visualize it!!! As it was, the girls had never heard any of the terms, so I taught them about them. Sassy picked it up pretty quickly, but MiniMe was really struggling with it (it's fascinating to get her to verbally do math computations, she does them differently than I do, or than I've ever seen taught . . . but I think because of that, she also needs to really understand the whys and hows of each new math concept so she can convert the "normal" method into what works for her. Finally, after trying to explain it 15 different ways (it seemed) and she just was. not. getting it! I looked around for some type of manipulative to use (remember, the area that I've done the LEAST unpacking is school stuff, so the things I'd normally reach for aren't readily accessible) I saw our Jenga game on the game shelf and figured that would work. And it DID! the Jenga blocks were easy to stack into various size stacks to represent the different numbers in the set, and things finally clicked with MiniMe, whew! But, then it was a fun game, so we spent the next while with me arranging the blocks into various groupings and then setting one of the 3 cards in front of each of them, once they finished one card, I'd switch them around so each girl calculated all 3 things for each grouping of numbers I set up. They thought it was great :)
Each set of cards sells for $29.99. The large math cards are $34.99. The vendor says that the age range for these cards are grades 3-8 (there are also "Primary" cards available for younger children for both Science & Math). I would agree with this for the math cards, but not the science cards, I would consider the set we got (Set 1) to be more of a K-3rd, maybe 4th, at least with my children (and I would question that there are any "average" 3rd graders who don't know the seasons, for example). The website lists the words included in each set, so I would definitely recommend looking them over to determine if they are words that will be too easy, too hard, or just right, for your child(ren). Assuming the words are ones that you are wanting/needing to teach your child(ren), this is a great way to reinforce them!
Be sure to check see what my fellow crewmates thought of these vocabulary cards and other items from Lone Star Learning,
here
.
Disclaimer: I received a free copy of this product through the Schoolhouse Review Crew in exchange for my honest review. I was not required to write a positive review nor was I compensated in any other way. All opinions I have expressed are my own or those of my family. I am disclosing this in accordance with the FTC Regulations.