We live in Pennsylvania. Each week we go to an Amish (or Mennonite?) farm to buy raw milk and free range eggs. I don't think we've ever gone to the farm without seeing at least one horse and buggy on the roads. Even the Walmart near that farm has hitching posts! One of my favorites is in the spring when we go past fields where the farmer's plowing with a team of horses. . . Somehow none of it ever gets old. It fascinates my girls, AND me! So when
Baker Publishing Group
asked members of the Schoolhouse Review Crew to review
Life with Lily
and
A New Home for Lily
, the first two books in a series about a little girl, growing up Old Order Amish, I was THRILLED. Oh wait, they're supposed to be for the kids aren't they? Well, don't worry, Sassy and MiniMe were thrilled too.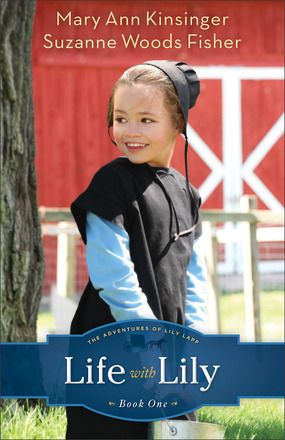 These books are the stories of Lily Lapp, a little girl, being raised Old Order Amish. In the first book, she lives in New York and her adventures include a new baby brother, starting school, and much more. In the second book, she moves to Pennsylvania and gets settled into a new house, new school, and new community.
One of the authors, Mary Ann Kinsinger was raised Old Order Amish. After she and her husband chose to leave the Amish church, she started a blog,
A Joyful Chaos
where, among other things, she shares stories of her life, growing up Amish. These stories, things that actually happened to her, while growing up Amish, are the basis for most of the things that happen in the Lily Lapp books. She has changed the names, and the order that things happened, and some other details, but most of the things in these books really did happen.
I was surprised at how long these books were, we used the FULL review period to read the two books, but we loved every minute of it!! And the girls are excitedly playing games on the Adventures of Lily Lapp
website
in hopes of winning the 3rd book :)
All 3 of us thoroughly enjoyed the books, and we learned alot about what life is like for a child growing up Amish. One thing that I noticed, there were a few things, that my girls expressed surprise about, that would have been typical, even for the "English" (that's the rest of us), when I was growing up. So I wonder if some of these things are because the story is about the life of a little girl who is now an adult. For example, it talks about them , riding in the neighbor's car without carseats (for the little ones). I would think that NOW, they would be required to comply with the state's carseat laws, same as the rest of us, but when I was a child, there weren't carseat laws, so that wouldn't have been an issue.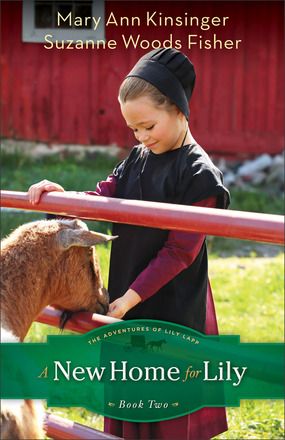 There were also a few places where I noticed inaccuracies or inconsistencies. At one point, they pick ripe plums in June, when plums don't ripen until Aug/Sept. I also noticed that the layout of the house the bought in PA, changes between the two books. The first book describes the house as having both bedrooms upstairs, but the second book describes the house as having her parents' room on the main floor, and apparently only the one bedroom upstairs. This kind of thing only bugs, or is noticed by, super picky people like me. And certainly wouldn't keep me from reading the books, they're awesome! I was surprised, right along with the girls, at some of the things the Amish are, and are not, allowed to do. It's fascinating!!!
The books are available for $12.99 each. The suggested age range is 8-12, but honestly, I would happily read these books just for myself, so perhaps 8 and up would be better, hee hee. I think Sassy and MiniMe would have enjoyed these books starting more around age 6, and our 6 year old neighbor boy, E, caught a chapter or so when I was reading to the girls while all the kids worked on an art project. While I think the book(s) are too long to have kept his attention for the whole thing, he seemed to enjoy the chapter he heard. The Lily Lapp
website
even includes coloring pages which would work well to help keep a younger child's attention during read aloud time.
When we finished reading these books, I asked the girls what their "review" was, to which MiniMe replied "Great!" when I pointed out that my review needed to be a little bit longer then that, she said, "fine. then just write "great, great,great,great, great,great . . ." LOL.
All in all, this would make a great family read-aloud for all ages! And can spark some fun discussions about the ways the Amish are the same, and different, from the "English" (that's us!).
To see what other crew members thought of these awesome books, click on the banner below.