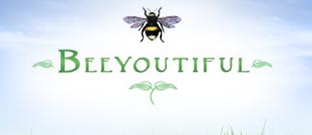 Most of my reviews are for the kids, and/or books. This time, I got to review something
just for me!
Earlier this year we got to review some
great products from Beeyoutiful
. This year they sent me
body butter
,
moisturizer
,
toner
, and
hair shine
.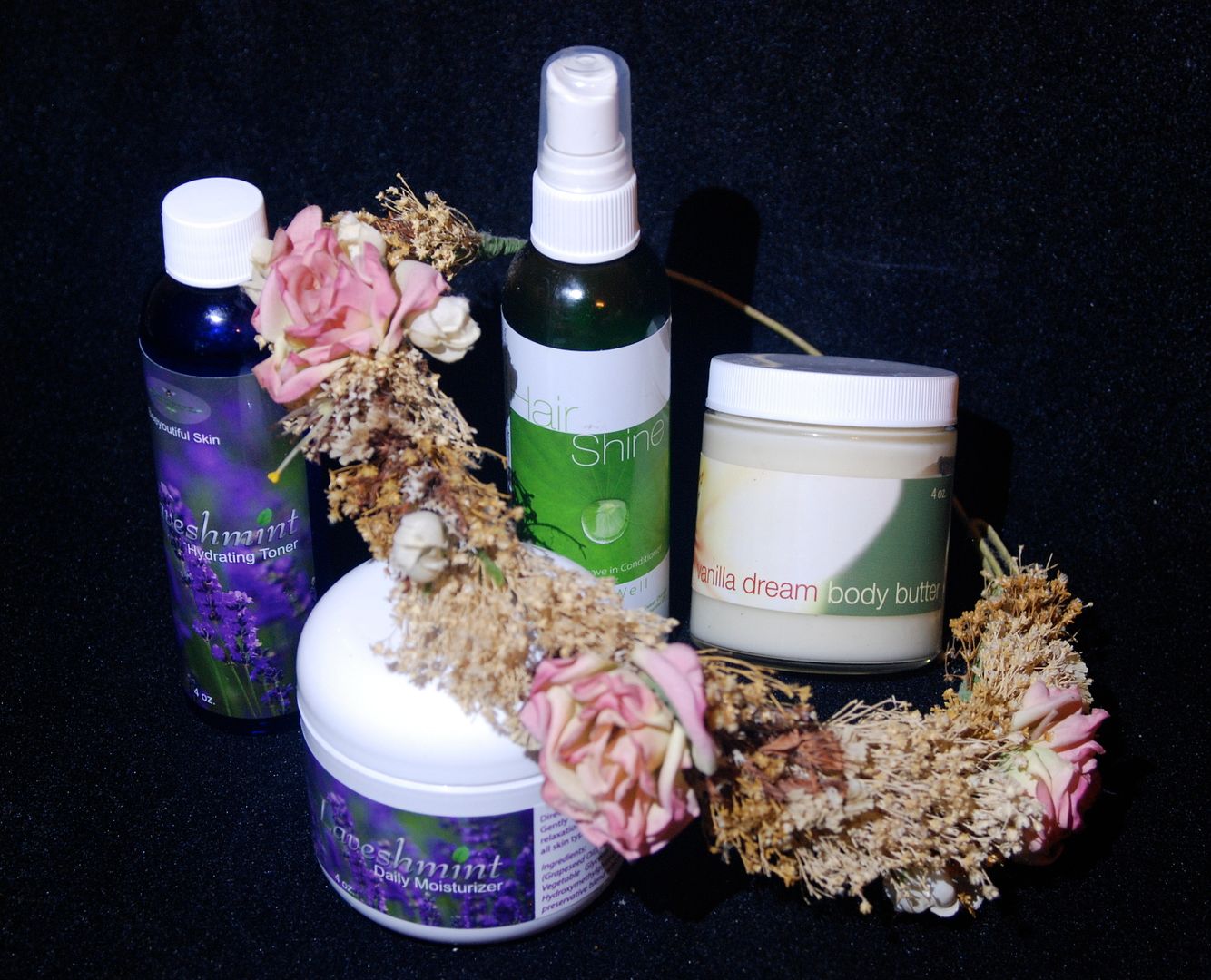 I've never been super "girly", and as I've learned more about the dangerous chemicals in most "beauty products" I've abandoned the few I did use. And in case you figure "who cares about chemicals, it's not like you're EATING this stuff", when you put ANYTHING on your skin, guess where it goes! It soaks in through your skin and straight into your blood stream! So, having some truly safe and natural skin and hair care products is very exciting!
And these really are NATURAL!!! So many of the "natural" brands are, ummm . . . NOT!! I still remember how incredibly frustrated I was when my twins were babies & I was wanting to start doing infant massage, so I went to the health food store & bought some apricot kernel oil, marked as being for babies, from a well-known "natural" brand, got it home, opened it, and THEN realized there was added fragrance, not essential oils, but actual, no-way-in-the-world-to-know-what-it-is, fragrance! URGH!! Since then I have been very skeptical of "natural" bath & body products, but these are awesome!! I recognize, and approve of, all the ingredients in them! THAT is what I look for!!!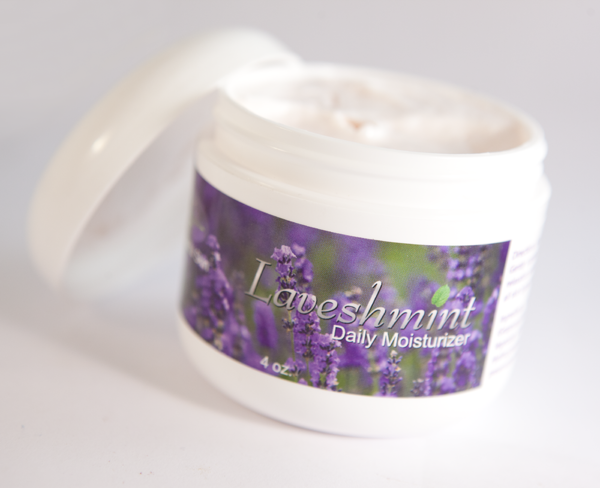 So, what did I think of my specific products?
Laveshmint Daily Moisturizer
: ($12) Honestly, once I stopped using lots of harsh chemical cleansers on my face, I found I don't need to moisturize either, especially in the summer. That said, if you want a nice, nighttime moisturizer, this one is lovely!!! I personally wouldn't want to use it in the morning because then I'd have to wait for it to soak in before I can put on my mineral makeup and my "beauty routine" is too short to have time for such things LOL.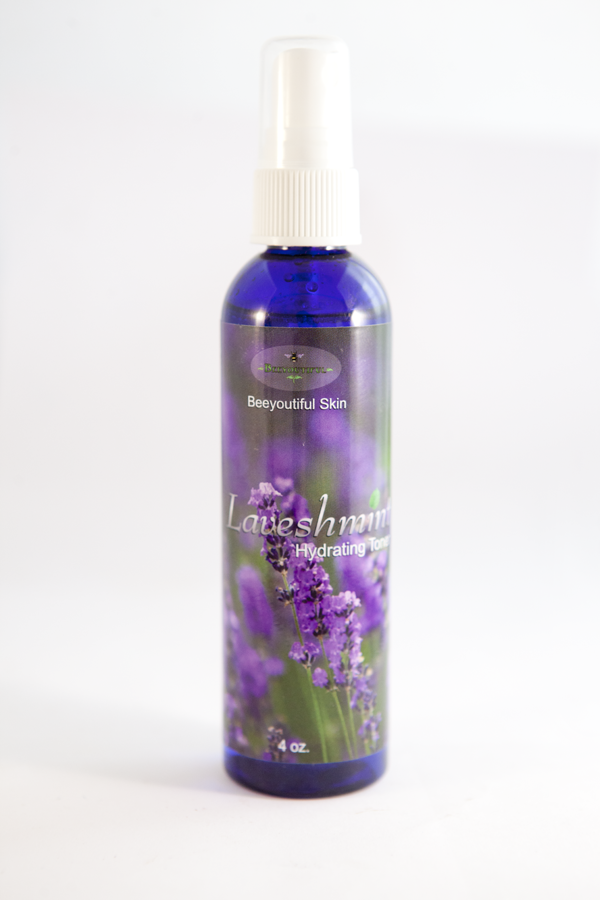 Laveshmint Toner
: ($14) Now this was my FAVORITE!!! I never knew I needed this, but oh I sooo did!! In fact, it came with me on all the traveling we've been doing, and I am VERY minimalist when it comes to packing "extras"!!! I love this!! I love the smell, I love the way it feels on my skin, did I mention I LOVE it?!?! When I have to reorder, I'll be ordering 2, so I can keep one in my purse! For summer, this is an awesome "refresher" anytime you're feeling hot and sticky! Just a quick spritz on my face and . . . ahhhh! It's so light that I can spray it on and then put my makeup on, OR spray it on over my makeup (both of those assume mineral makeup, I can't speak to how it works with the liquid stuff). At bedtime if I'm feeling hot & sticky but don't want to take time to wash my face (shhh, don't tell, that's one of the things I love about mineral makeup (and if you've never looked into mineral makeup, some of my crew mates reviewed Beeyoutiful's mineral makeup, so go check out their reviews too!), if I just want to fall into bed without removing my makeup, I can!). So seriously, you HAVE to try this stuff, it's wonderful!!!
Hair Shine:
($15) I really, really, REALLY wanted to love this!! I love the idea of it!! I don't use shampoo on my hair, and therefore don't have to wash my hair every day. I use a regular conditioner as a kind of "mousse" to refresh the curls on days when I don't wash it, so I thought a natural spray would be even easier and BETTER!! But there is something about the scent of this that I really don't like. And I can't even pinpoint it, because I love the essential oils that are in it! Something about the sweet orange (which is generally one of my favorites) mixed with the others in this one just doesn't work for me. AND it's too light of a spray to give me the curl-bounce-back that I want/need. That said, we did start using it as a detangler for Little Bit's hair, which gets terribly tangled, and other than still not liking the scent, I've been happy with how it works as a detangler. And trust me, finding a natural detangler is pretty much IMPOSSIBLE!!!
And finally,
Vanilla Dream Body Butter
: ($15) I'm GOING to love this one! But not in the summertime LOL. How do I know? Because it's shea butter, and I love, love, LOVE shea butter as a super thick, heavy-duty moisturizer when my skin gets really dry in the middle of the winter! Right now, when it's just starting to not be humid out, it's too thick! But seriously, once I need some heavy duty moisturizing and healing, this is going to get lots of love!!! It smells soooo good!!! I don't think I've found a NATURAL vanilla scented item, and this one is, the vanilla is infused into the super nourishing oils in this body butter and it's just lovely!!! So, while it hasn't gotten much use yet, it's an amazingly wonderful winter product!! And my kids gave it their stamp of approval this past week when they were spending lots of time in hotel swimming pools and the chlorine and junk were making their skin dry & itchy. I pulled this out and they slathered it on and sighed in relief!!!
So there you have it, if you've been looking for truly natural, pampering, go check out these products, plus TONS more at their site. Also note that the prices listed are for one of a product, there are volume discounts if you buy 3 or more.
Other members of the crew got to review other products, so be sure to check their reviews too, you can see them all
here
.
Disclaimer: As a member of the Schoolhouse Review Crew, I received the above mentioned product in exchange for writing an honest review. No other compensation was received and all opinions are those of myself or my children, as stated.