I love planning! I couldn't begin to count how many different planners I've tried over the years, and how many times I've started to set up a home management binder, or gotten it all set up, only to NEVER use it, sigh . . . I'm great at planning, not so good with the follow-through. I've tried palm pilots, and computer software, you name it. . . never stuck with it . . . but I still love the idea of it all, SOOOOO . . . when
Simplified Pantry
, specifically the
Paperless Home Organization
ebook, came up as a review for the "Molly Crew", I was very excited. Especially when I downloaded the
sample
, and read this in the introduction, "I have put together at least three household management binders . . . All three times I thought it through, made it well, and used it for about 2 weeks." That is SOOO me!! I couldn't wait to get my hands on this ebook!!!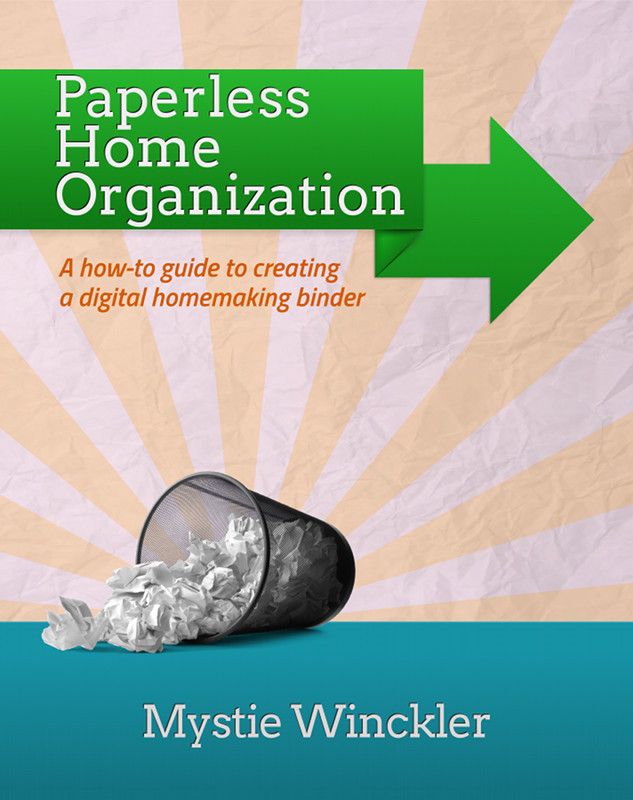 As the title suggests, Paperless Home Organization is a step-by-step guide for using your computer, iPad/iPod, and/or smart phone to set up a user-friendly, paperless, home organization system.
The system can, in theory, be set up using all free programs. I found that, for MY use, I did need to pay for the "fancier" version of one program, Remember the Milk. And I was already using, and paying for, the paid version of "Evernote" (which has been my "brain" for several years now).
The book is short, easy to follow, and laid out so that you can "dive right in". The biggest challenge I found was because I WAS already using Evernote, and had it set up somewhat differently than she suggests, I needed to tweak that to make it work, but even that didn't take very long.
I can't say I'm suddenly Miss Organization, or that I've used it PERFECTLY (today, for instance, I've ignored all but the To Do List, completely, BUT . . . I'm at my parents' house, so none of my normal household chores AND we spent all day on a field trip, so none of our normal school routines. When I'm home, I still don't remember and check things as often as I'd like, but I do, at least, check things, and update, morning and evening which is a vast improvement over how I normally did things.
With the upgraded version of Remember the Milk, everything can be accessed smoothly from my laptop, iPad (when I'm at home, if I'm out, my iPad doesn't sync, so that is something to keep in mind), and (android) smart phone!
I am sooo thrilled with this system. It's user friendly, keeps a record of what I've done (one thing I like about paper planners, that they become a "journal" of sorts) . . . and I can access it anywhere, and I actually USE IT!!! I'm still tweaking things and don't do everything the way she describes, but it's a great starting point and got me started down a path that I think I can actually stick with. . . woo-hoo!!!! And the best part, the e-book is only $3.99!!!!
In addition to Paperless Home Organization, we also received 2 additional ebooks from Simplified Pantry,
Simplified Dinners
and
Simplified Dinners Gluten Free/Dairy Free
. I haven't spent a lot of time with these, but did look through them. It's a different approach to menu-planning, and I see some merit to it IF my family wasn't picky and IF we weren't vegetarian. These ebooks are $12.99 each. The recipes are similar, so even if part of your family is gluten free, and the rest aren't, you probably wouldn't need to buy both books. If you do buy one of the Simplified Dinners AND Paperless Home Organization, the author will send you the recipes, already in Evernote, ready for paperless menu planning, upon request, I thought that was pretty cool.
AND Mystie is offering our readers a special discount! You can get 30% off any or all of her ebooks now, through June 3, 2013, using the coupon code TOS2013 at checkout! How cool is that?!?!?!
Click on the banner below to see what other crew members thought of all 3 ebooks.