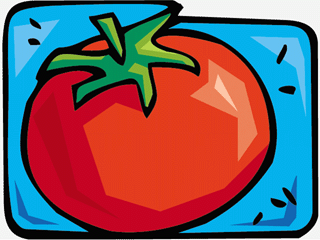 via CulinarySchools.org
While we were visiting my parents this past weekend, my mom and I were looking were a quick meal we could fix before we headed to Harper's Ferry. I remembered a one-pot pasta recipe I'd seen where you add broccoli to cook with the pasta instead of cooking it separately, and mom remembered a recipe she'd cut out of a magazine that had olives and tomatoes mixed with pasta.
We looked at both recipes, and pulled pieces of each of them and added a few ideas of our own, and this is what we came up with. We decided it was a keeper (but we forgot to take a picture of it, maybe I'll remember and take one next time I make it, because it's a very pretty dish!).
1 lb pasta of your choice
1 lb frozen broccoli
a generous "glug" of olive oil
1/2 c chopped black olives
2 c chopped tomatoes
1 c feta cheese, crumbled
3 cloves garlic, chopped
salt to taste
grated Parmesan cheese
Cook pasta as directed. When there is 4-6 min left in your cooking time, add broccoli and cook with pasta. Drain and return to pot. Stir in all other ingredients except Parmesan. Serve with Parmesan on the side for each person to add their own.
That's it. It was yummy and super quick and easy. I have the very small serving that was left, sitting in my fridge, I'm planning to have it for lunch today to see if, as I suspect, the leftovers make a good pasta salad!