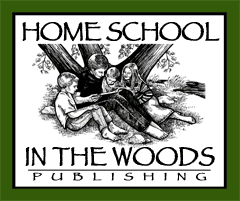 We have, and love,
Home School in the Woods
' timeline figures, so I was very excited to see this company show up on the list of review options. We were given a couple different choices, and I chose
Hands-On History Activity Pack: Composers
.
Ever since MiniMe started piano lessons, and Sassy started violin lessons, the girls have been OBSESSED with their music lessons, but we have spent very little time learning ABOUT music, so I thought this would be a great chance to learn more about composers and music.
As you can see below, this is a pack to create a large lapbook, with tons of information in it. A really cool "bonus" is that it also includes mp3 downloads of the composers' music. This Activity Pack is designed for grades 3-8. The download is available for $18.95, or a CD version for $19.95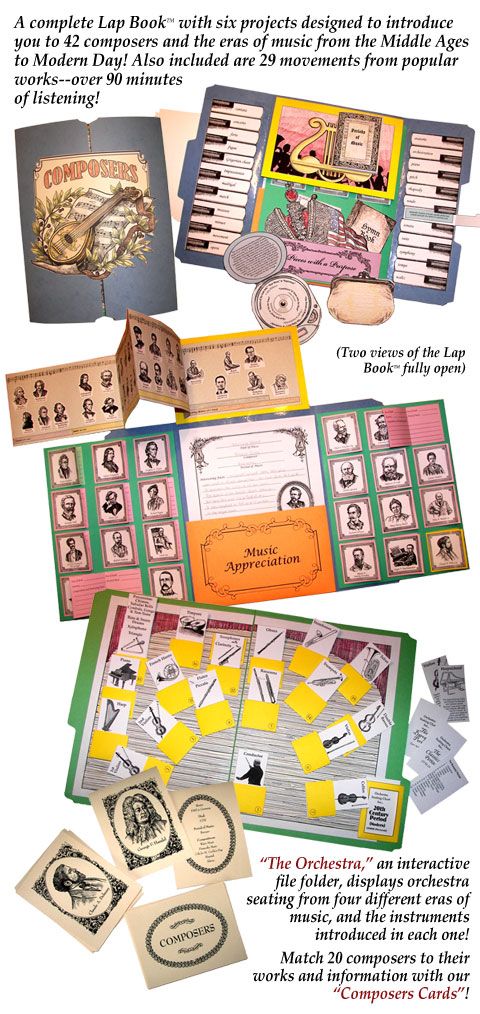 I knew as soon as I saw this, that we were NOT going to be able rush through it and have the lapbook complete during the review period. Not even close. The composer minibooks alone are going to take us MONTHS!! I want us to take time to learn about these composers, not just do a quick google to find the required information to fill in the book and move on. So, we got started. I decided a good starting point was the composer timeline. But rather than just gluing all the composers onto the timeline right away, we are adding them in as we learn about them. Then we got busy learning about composers.
One thing that surprised me about this, is that there is no "information" in this pack. Most lapbooks that I have purchased include enough information to do a basic study, and complete the lapbook without extra resources. I think it's important to note that this one does not. The pack does include a general list of "additional resources", so for each composer, I have to go through that list, determine which ones relate to that composer, see if our library has those resources, and reserve them. So far that hasn't been too difficult, since we have started with some of the more well-known composers, but there are many composers listed that I don't see any resources for, in the list. For those we will have to find our own resources, I guess.
Because we started with some of the more well-known composers, I was able to get multiple resources for them, and we greatly enjoyed learning more about these composers. Interestingly, even after reading a book or two, listening to a CD, AND watching a DVD (all items listed as resources for this study), we STILL usually had to google to find the basic information asked for in the minibook, but at least I know that the girls (and I) have learned about said composer. Of course, this also meant that we only did about one composer per week, but we're having fun with it.
So, what do we think? I think we'll have a GORGEOUS lapbook when it's finished, and will have learned alot about a topic that my children are interested in and that I'm not familiar enough with, to create my own study. HOWEVER, for almost $20, I would have expected it to be less work-intensive on my part. While I often pull together unit studies on my own, I do that, partially to save money and partially to be able to do what WE are interested in. If I had spent the money to purchase this lap book, I would have expected, at the very least, an organized, extensive, resource list that provided all information needed, in a way that made it very clear which resources went with which composer.
Additionally, every single page is a separate file, making printing it, time consuming and somewhat frustrating.
All, in all, this product has SOOO MUCH potential!! AND, if you already have a good composer study that you're looking for a creative, beautiful way to document, this would be a great option. Be sure to see what my fellow crewmates thought of this, and other products from Home School in the Woods, by clicking the banner below.